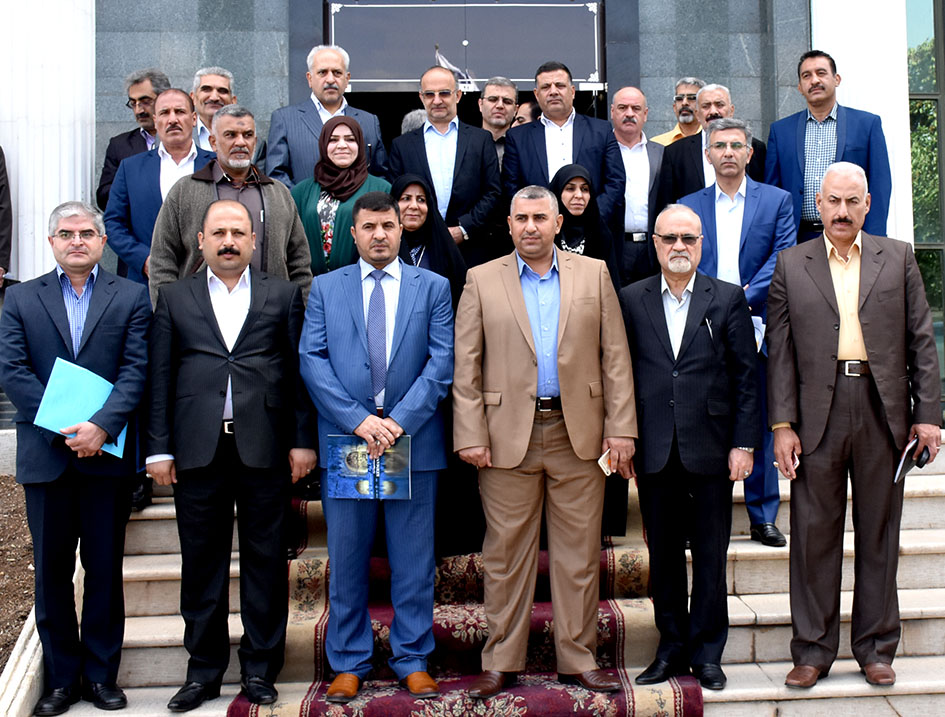 In meeting of the board of Iraq DIYALA Province under the supervision of DIYALA governor with economic officials and KERMANSHAH businesspersons, KAYVAN KASHEFI mentioned in the proximity of DIYALA and KERMANSHAH province as a suitable opportunity for the progress of economic goals, public relations of KERMANSHAH Chamber reported. He added that; with regard to the quartering of pilgrimages of Holy Shrines, we will exchange one milliard dollars annually as the result of this important medium between the two provinces of DIYALA and KERMANSHAH, in case that we solve problems of SOOMAR and KHOSRAVI border.
KASHEFI mentioned to the commercial relations between the two provinces of KERMANSHAH and DIYALA during the recent 2 years and said; during this period, three boards came to our province from DIYALA, we had two meetings with the chairperson of the DIYALA Commercial Chamber and we signed memorandum of understandings.
KASHEFI mentioned in the top agricultural situation of KERMANSHAH Province as it enjoys from facilities and skillful forces and said; we suggest the DIYALA Governor to take action for determine us as the host for the agricultural board of that province.
KERMANSHAH Chamber Chairperson also said; people living in DIYALA Province can take advantage from suitable medical services in short time and in 2 hours from KERMANSHAH Province.
*MASNA ALI ALTAMIMI* the Governor of the IRAQ DIYALA Province expressed his pleasure for travelling to KERMANSHAH Province and expressed his hope that he believes this trip would pave the way for expanding the relationships in different sections between the two provinces.
He also mentioned to the commercial exchanges performed through SOOMAR-MANDELI border and said: there exist some problems for the enhancement of commercial exchanges through this border and we hope we can solve them through the establishment of a joint committee and it result in more upswing of this border.