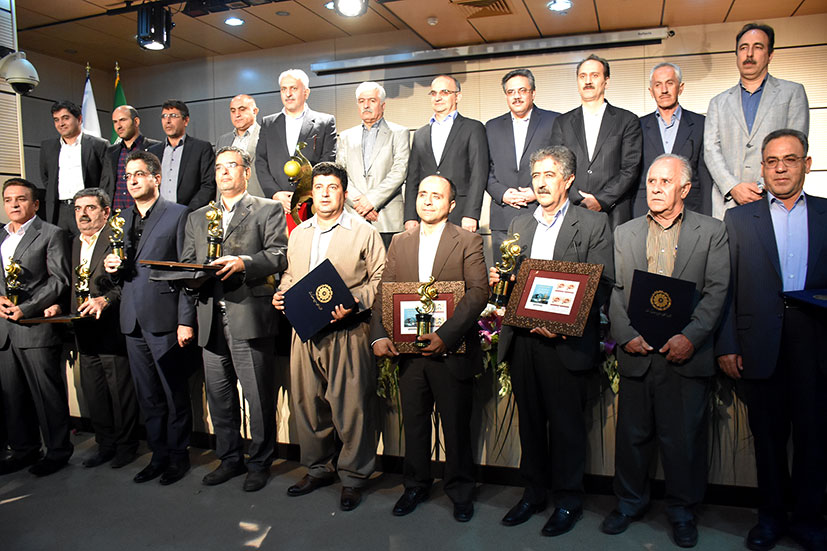 The Glorifying Celebration for the superior exporter on KERMANSHAH Province was yesterday (Wednesday, 02/Nov/2016) through the majority presence of the economic activists and the executive sections managers in the community salon of KERMANSHAH Chamber.
KERMANSHAH Chamber Chairperson criticized the non-enhancement of 3-milliard dollar export during the last four years, and said; we should increase it to 4-milliard dollar annually.
Mentioning to this point that KERMANSHAH export has come to about 3-milliard dollar from 460 million dollar since last 10 years, he added that, unfortunately this digits did not increase and did not changed for these four years.
We had a 3-milliard export since 2012 and except 2013 when it was the high peak of DAESH presence in Iraq and led to the export decrease, we did not go upper than a 3-milliard digit during these whole years, KASHEFI continued.
By mentioning to the ability of increasing this digit to 4-milliard dollar during the next 2 years, the chairperson of the KERMANSHAH Chamber believed that achieving this goal demands a strategy and program compiling.
He also reminded the remarkable export growth during recent 10 years and said; fortunately, we faced a good event after many years when we were witness for the positive country commercial balance.
Businesspersons and manufacturers should be ready for the presence of the giant companies with a trillion dollar export in Iran neighborhoods, Vice President of the Business Development Organization, MOHAMMAD REZA MODOODI, said.
He mentioned in the foreign commerce as one of the basic economic debates throughout the world after the year 2008 economic crisis and added, most of the countries choose the shrinking economy after this crisis and the 19000 milliard dollar of global commerce for the year 2015 is now 16000 milliard dollar.
By mentioning to the shrinking import in many countries, he emphasized that, our neighborhood countries also chose this procedure and we are witness for its impact in export descendant.
For instance, Iraq decreased its import share to %30, Iran share, however, was just %4 and this was 20-30 percent for Afghanistan and Iran share was %5-%6 for this Section, the counselor of the Industry, Mine and Commerce said.